(2020)

Religion Studio
Brand development and art direction for a brand loyalty studio.

Religion is a digital brand studio based in New York. Over a number of weeks, I worked in close collaboration with Religion's founder to bring their vision to life–developing the brand across a variety of touchpoints and executions.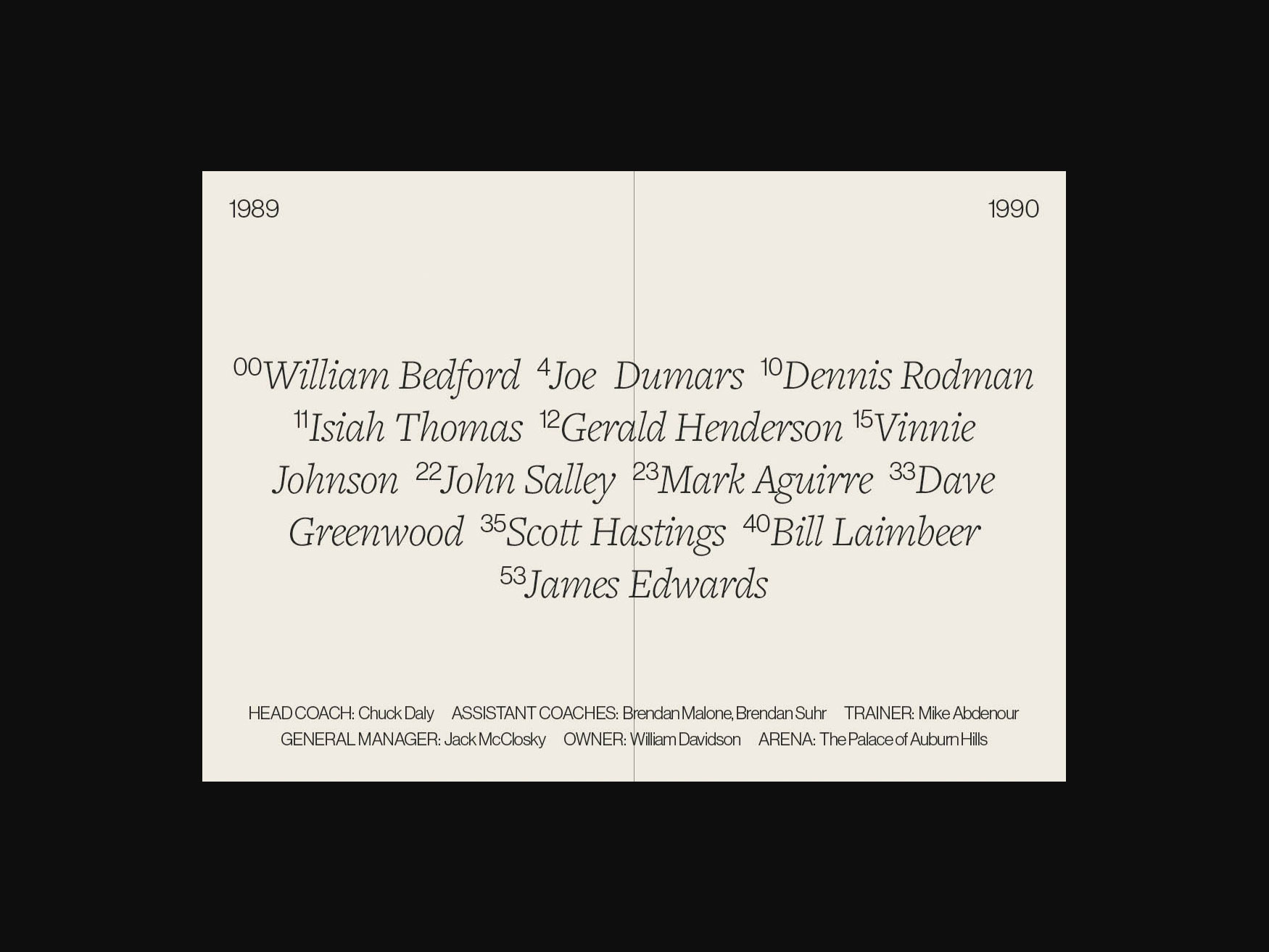 (2020)

'Bad for Basketball'
A self-initiated zine celebrating the 'Bad Boys'-era Detroit Pistons (1981-1991).

Paying homage to one of the greatest, most–hated, and most underrated teams in NBA history, the Bad Boy era Detroit Pistons.

Inspired–in part–by their depiction in The Last Dance, this zine is meant to celebrate a team that embodied a city like none other.
(2020)

Aetheria
Branding and art direction for a mental health toolkit.

Developed to provide free mental health tools to all, Aetheria acts as 'mission control' to help bring its users back down to earth.

We established an aesthetic that combined the visual language of space exploration with minimal illustrated elements and a calming color palette.



---

Agency
AUXILIARY, Inc.

Role(s)
Art Direction
Design

Development
AstraLabs