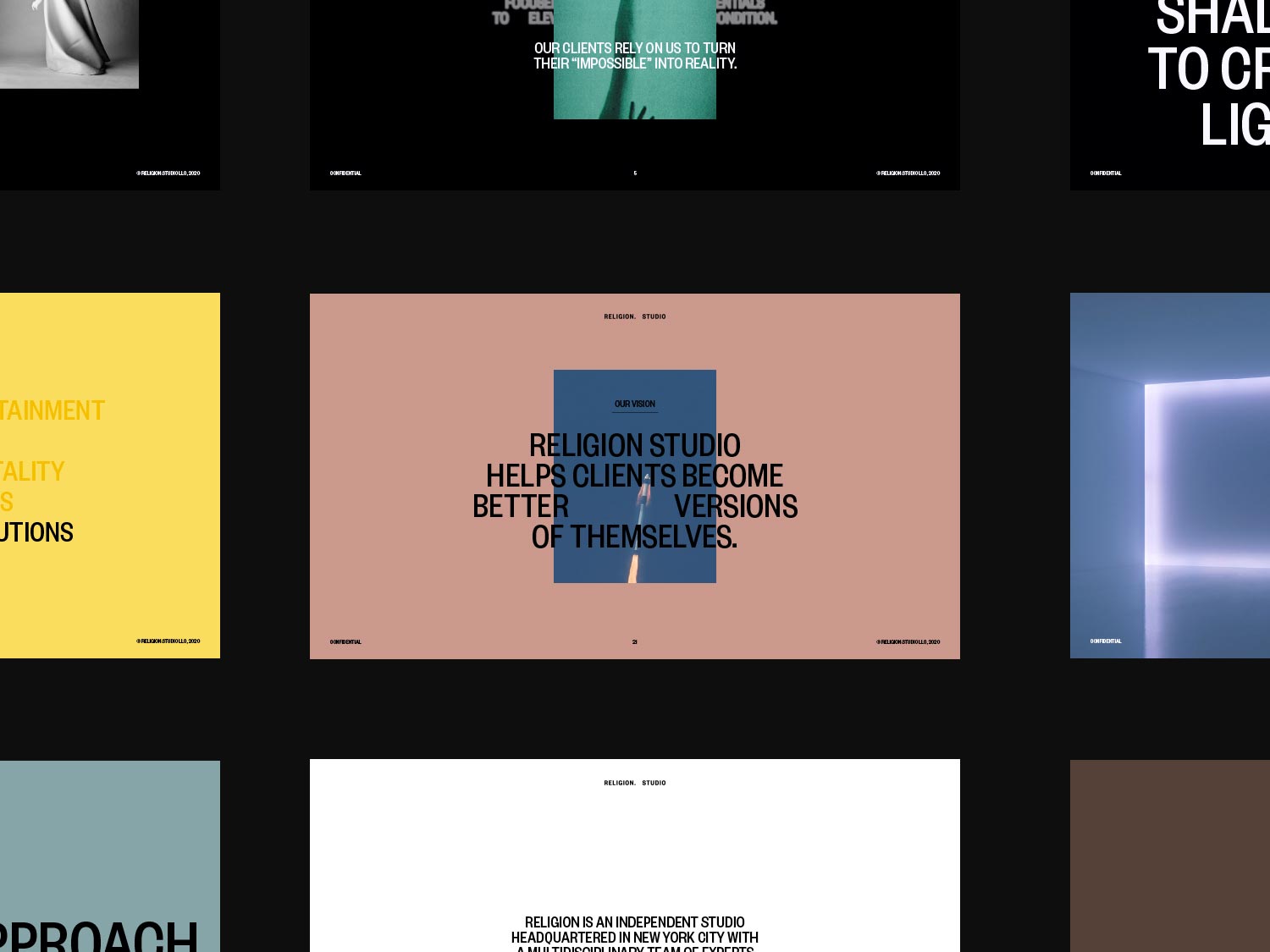 (2020)

Religion Studio
Brand development and art direction for a brand loyalty studio.

Religion is a digital brand studio based in New York. Over a number of weeks, I worked in collaboration with Religion's founder to bring their vision to life.

I worked closely with the studio to help define their in-house aesthetic, developing the brand across a variety of touchpoints–ranging from brand presentations to social media assets and wild postings.



---

Agency
N/A

Role(s)
Brand Development
Art Direction
Design
(2020)

Dragon's Milk
Strategy, creative direction, and brand development for New Holland Brewing.

We were approached by New Holland Brewing to help grow Dragon's Milk–their most popular offering–from a beer into a brand of its own.

We developed a new brand identity through a verbal and visual voice that spoke to their target demographics, positioning Dragon's Milk as a premium beverage meant to be savored and celebrated.


---

Agency
AUXILIARY, Inc.

Role(s)
Brand Strategy
Concept Development
Art / Creative Direction

Photography
Pete McDaniel
Logan Zimmer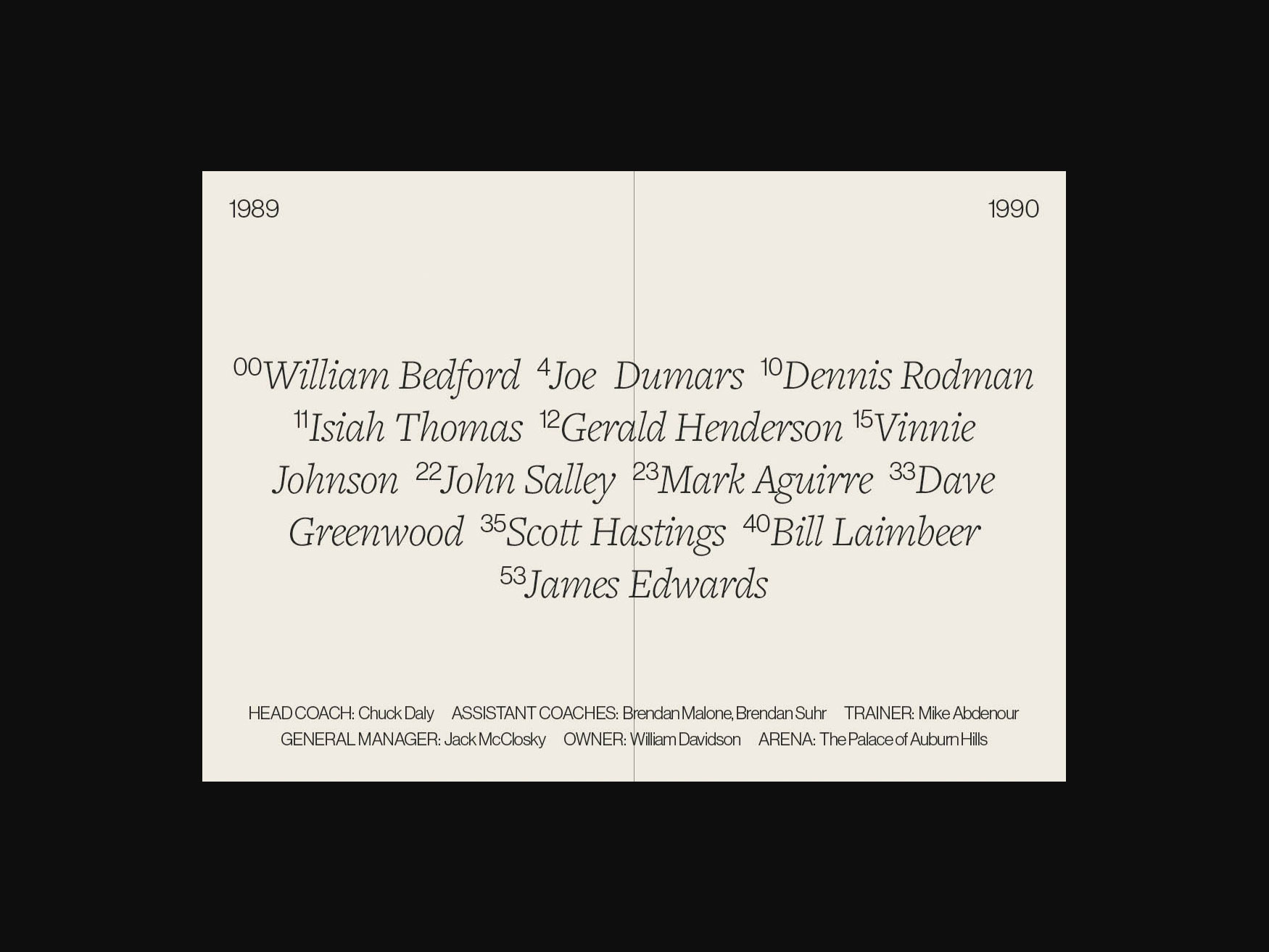 (2020)

'Bad for Basketball'
A self-initiated zine celebrating the 'Bad Boys'-era Detroit Pistons (1981-1991).

Paying homage to one of the greatest, most–hated, and most underrated teams in NBA history, the Bad Boy era Detroit Pistons.

Inspired–in part–by their depiction in The Last Dance, this zine is meant to celebrate a team that embodied a city like none other.