Travis Martin
is a graphic designer and art director who creates commercial and editorial work for various clients and industries. Specializing in creative direction and branding, his work is driven by strategy,
loud music
, and popular culture.
2020

'Bad for Basketball'
A self-initiated zine celebrating the
'Bad Boys'-era Detroit Pistons (1981-1991).

—

Paying homage to one of the greatest, most–hated, and most underrated teams in NBA history, the Bad Boy era Detroit Pistons.

Partially inspired by their depiction in The Last Dance, this zine is meant to celebrate a team that embodied a city like none other.

2020

Dragon's Milk
Strategy, creative direction, and
storytelling for New Holland Brewing.

—

Dragon's Milk is the fastest-growing, and most well-known beer in New Holland's roster.

In late 2019, we began working with New Holland to establish Dragon's Milk as a brand onto itself through branded social media content and strategy. We developed a new verbal and visual voice through photography, copywriting, and art direction.

2017
'Dare To Rise'
Art and creative direction
for Nike N7's SS17 collection.
—
Nike's N7 Fund benefits and celebrates Native American and Aboriginal communities. Every year, Nike and N7 release a collection based on the heritage of their athletes.
For Spring '17, our team collaborated with Nike, developing the identity and visual language for the campaign–centered around NHL player Jordan Nolan (Ojibwe) and Olympic Gymnast Ashton Locklear (Lumbee).
Our team established creative and art direction for the campaign and delivered a toolkit of materials and guidelines for retail, display, and digital experiences.
We also created a
seeding kit
for key ambassadors.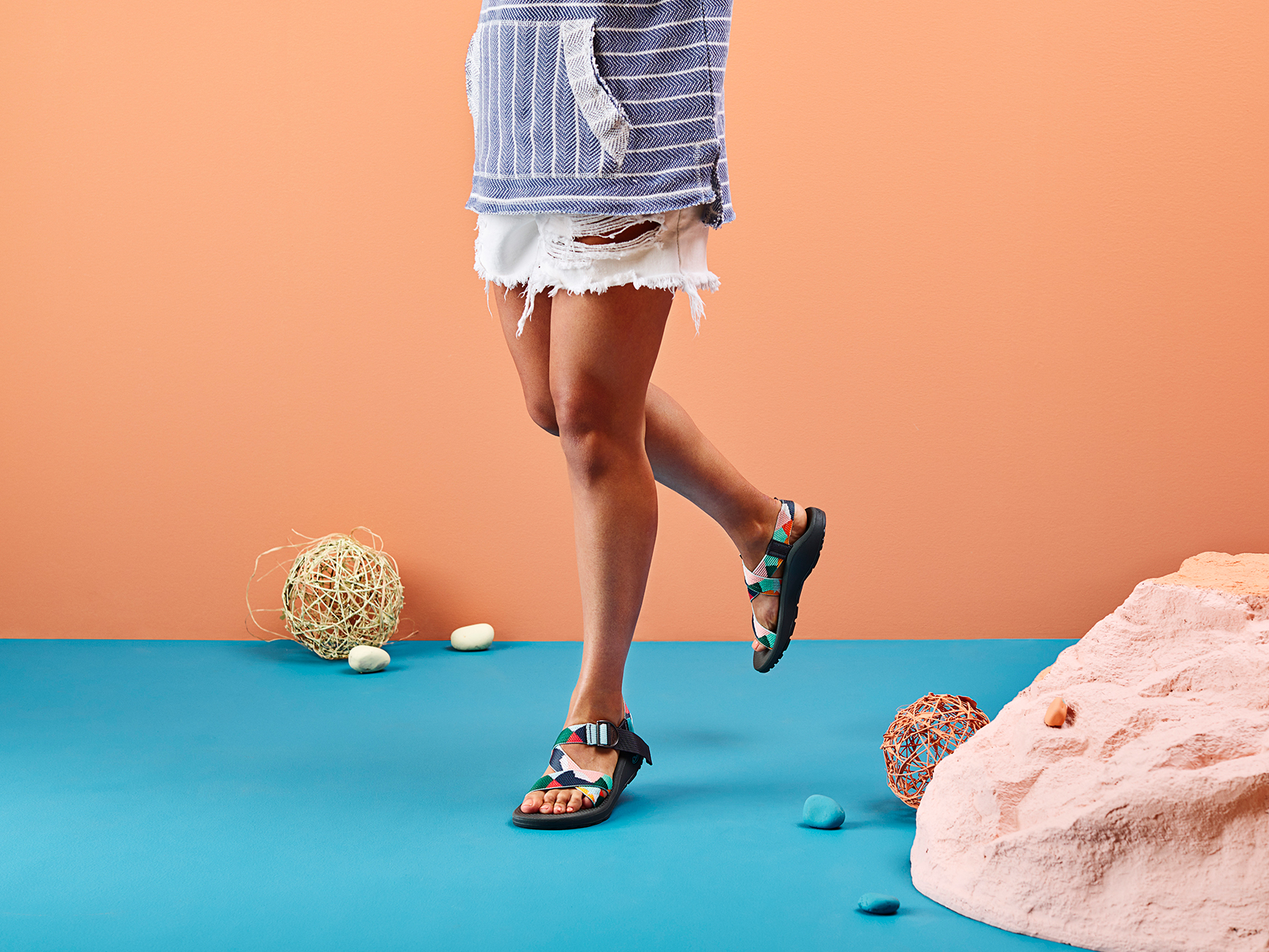 2019

'Say Hello'
Art direction, photo styling
and design for Chaco SS'19.

—

With technical sandals making a surge in 2019, our client saw an opportunity to speak into the market.

Tasked with creating a unique extension of Chaco's new brand, we developed a surreal set of landscapes that married Chaco's home in the outdoors with their place in fashion.

2015
'Every/One'
Branding, strategy, and programming
for a campus-wide initiative at UCLA.
—
In 2014, we were approached by UCLA to help combat rising tensions and prejudice in the campus community, specifically micro-aggressions.
We partnered with the university to develop a program meant empower marginalized students and celebrate the university's long history of social awareness, activism, and diversity.
What we created was Every/One, a series of events—pop-up activations, speaker programs, open dialogue initiatives, dinners, and more to encourage micro-connections throughout the university.
Learn more about Every/One
here
.