Nike N7
(2017)
Art and creative direction for Nike's Spring/Summer '17 N7 Collection.
Nike's N7 Fund benefits and celebrates Native American and Aboriginal communities. Every year, Nike and N7 release a collection based on the heritage of their athletes.
For their Spring '17 capsule collection, Nike created a product story around NHL athlete Jordan Nolan (
Ojibwe
) and Olympic Gymnast Ashton Locklear (
Lumbee
). Based on the product story, our team developed the identity and visual language for the collection's marketing campaign.
︎︎︎ YouTuber Jacques Slade
unboxed the seeding kit
.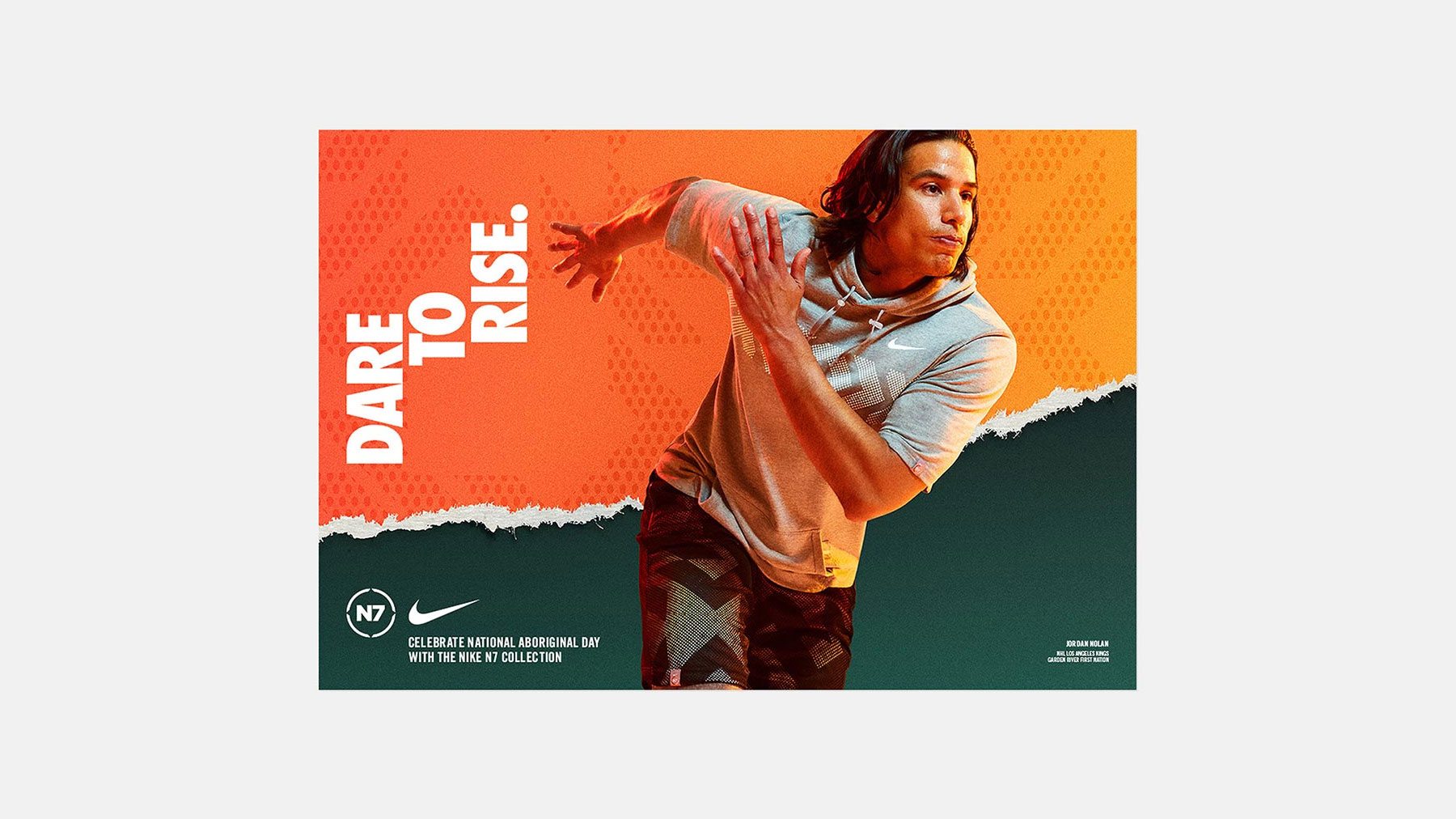 Credits—
Agency: HERENOW Creative
Role(s): Art Direction, Creative Direction, Design
Athlete Photography: Josh Manore, Wonbin Kim


---