REVOKE
(2017) Art direction, content development and design for REVOKE, a zine that explored the relationship between art and music.

REVOKE was a self-commissioned one-of-one zine featuring interviews with—and artwork from—artists and musicians whose work marries audio and visual expression.

Featuring contributions from Nick Steinhardt (Touché Amoré), Matt Maust (Cold War Kids), Chris Fox, Austin Kihn (Mind Over Matter) and others; the book looks at process, inspiration, influence, and artists' thoughts on the relationship between the two mediums.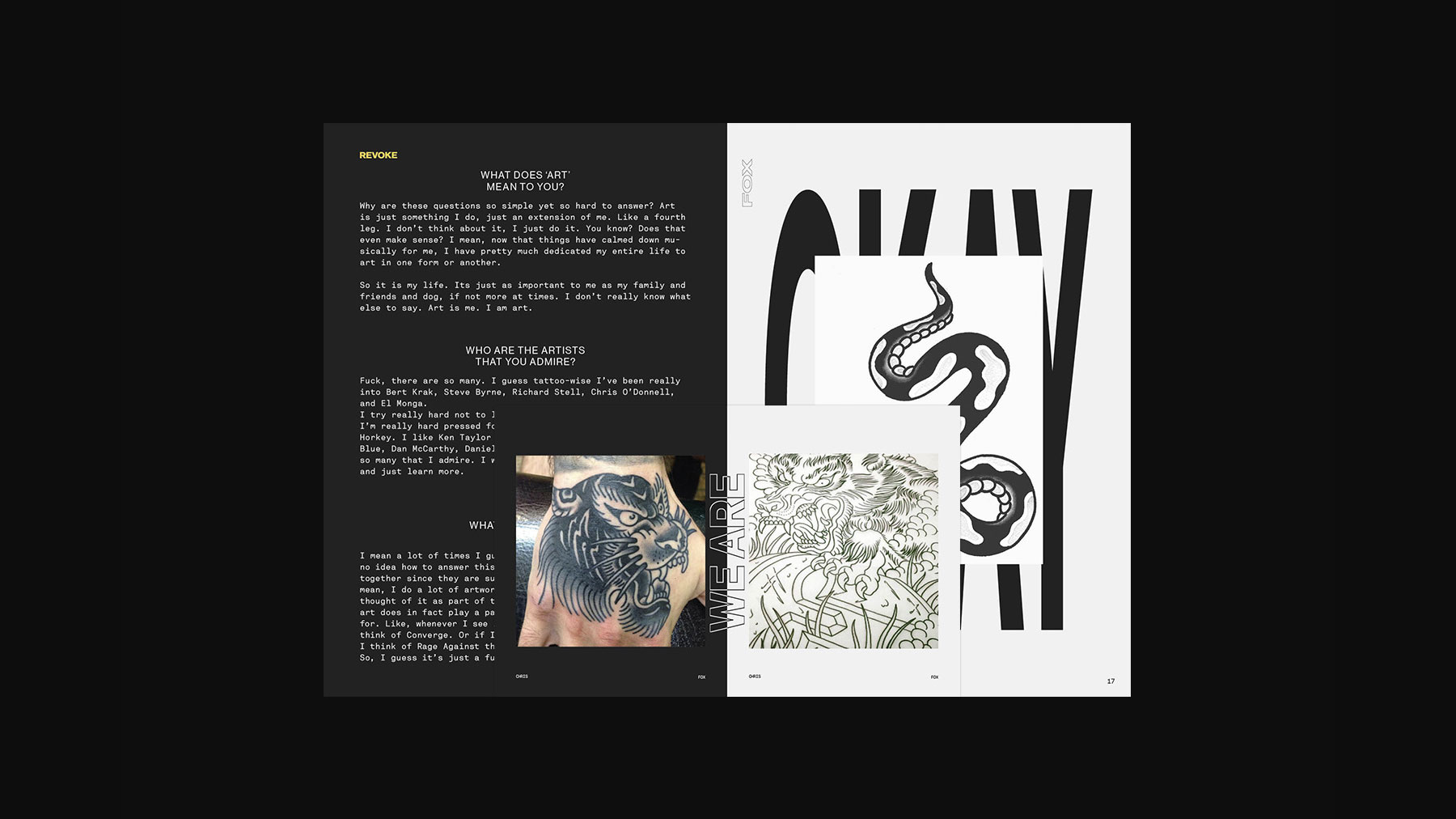 ---