Religion Studio
(2020) Brand development, art direction, and design for the launch of Religion Studio–a brand loyalty studio based in New York, NY.

Religion approached me ahead of their launch to help clarify and visualize the studio's overarching brand. I worked in close collaboration with the studio's founder to identify key connections within their existing narrative and develop a brand aesthetic.

As a creative entity with a myriad of services and offerings, it was important to create a flexibile brand–driven more by narrative and ethos than a strict visual language. With a logo system already in place, it was my role to bring the spirit of the brand to life through visual vernacular and design systems.

Dragon's Milk
(2020) Strategy, creative direction, and campaign development for New Holland Brewing.

We were approached by New Holland to help grow Dragon's Milk, their most popular offering, into a brand of its own. Our team developed a strategic approach based around their target market. Re-imagining their existing campaigns from the ground up, we created a lifestyle brand and social narrative that positioned the product as something to be tastefully enjoyed.

Aiming to capture authentic, true-to-life experiences over all else–we established a set of visual guidelines and accompanying language that invited our audience to share in the experience.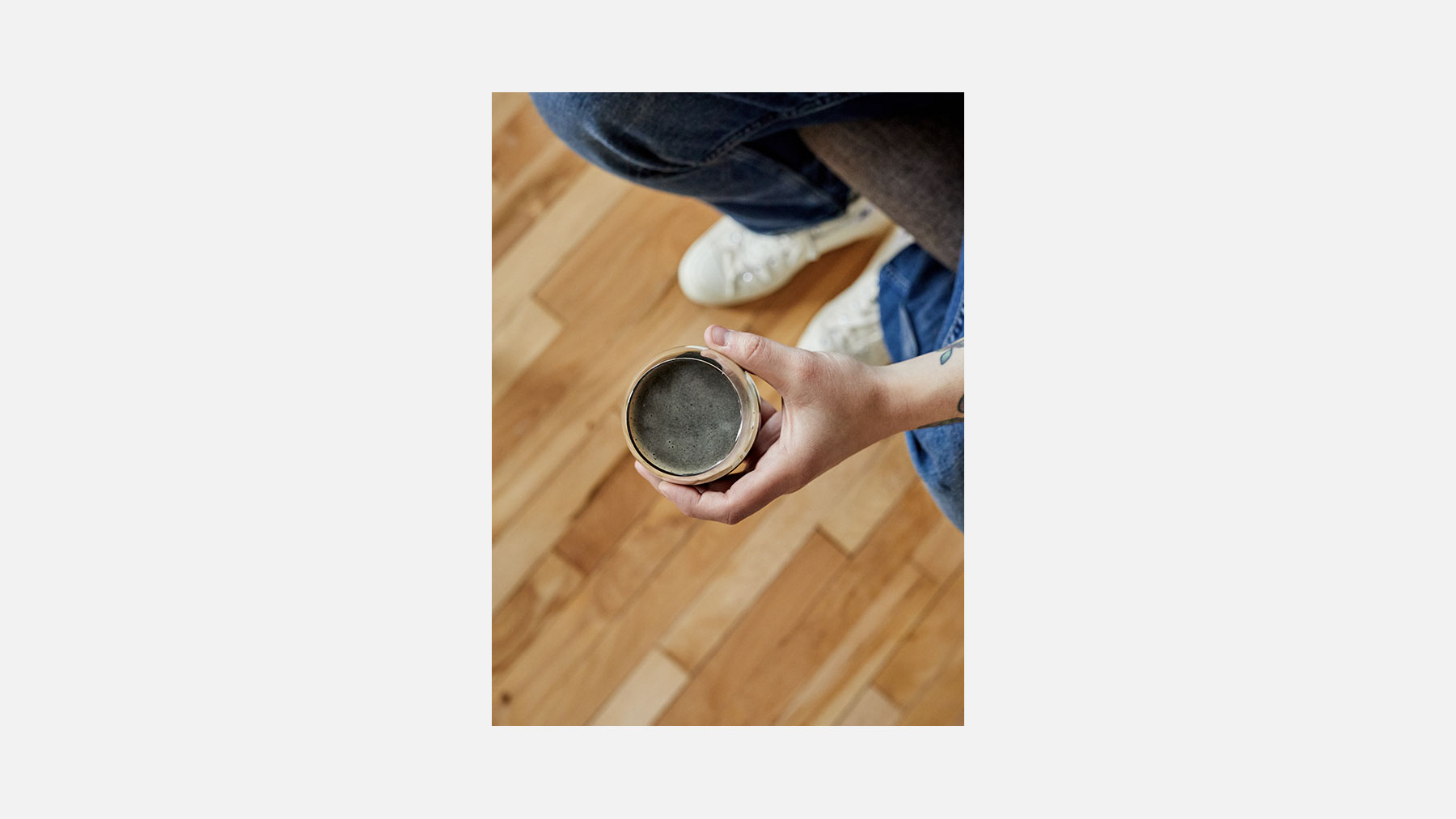 Credits—
Agency: AUXILIARY, Inc.
Role(s): Art Direction, Concept Development, Strategy
Photography: Pete McDaniel, Logan Zimmer


Chaco
(2019) Concept development, art direction, and design for Chaco's Spring/Summer '19 social campaign.

With the popularity of technical footwear growing, our client targeted a new audience. Tasked with creating a unique extension of an evolving brand, we created a surrealist world of colorful landscapes that married Chaco's home in the outdoors with an editorial approach.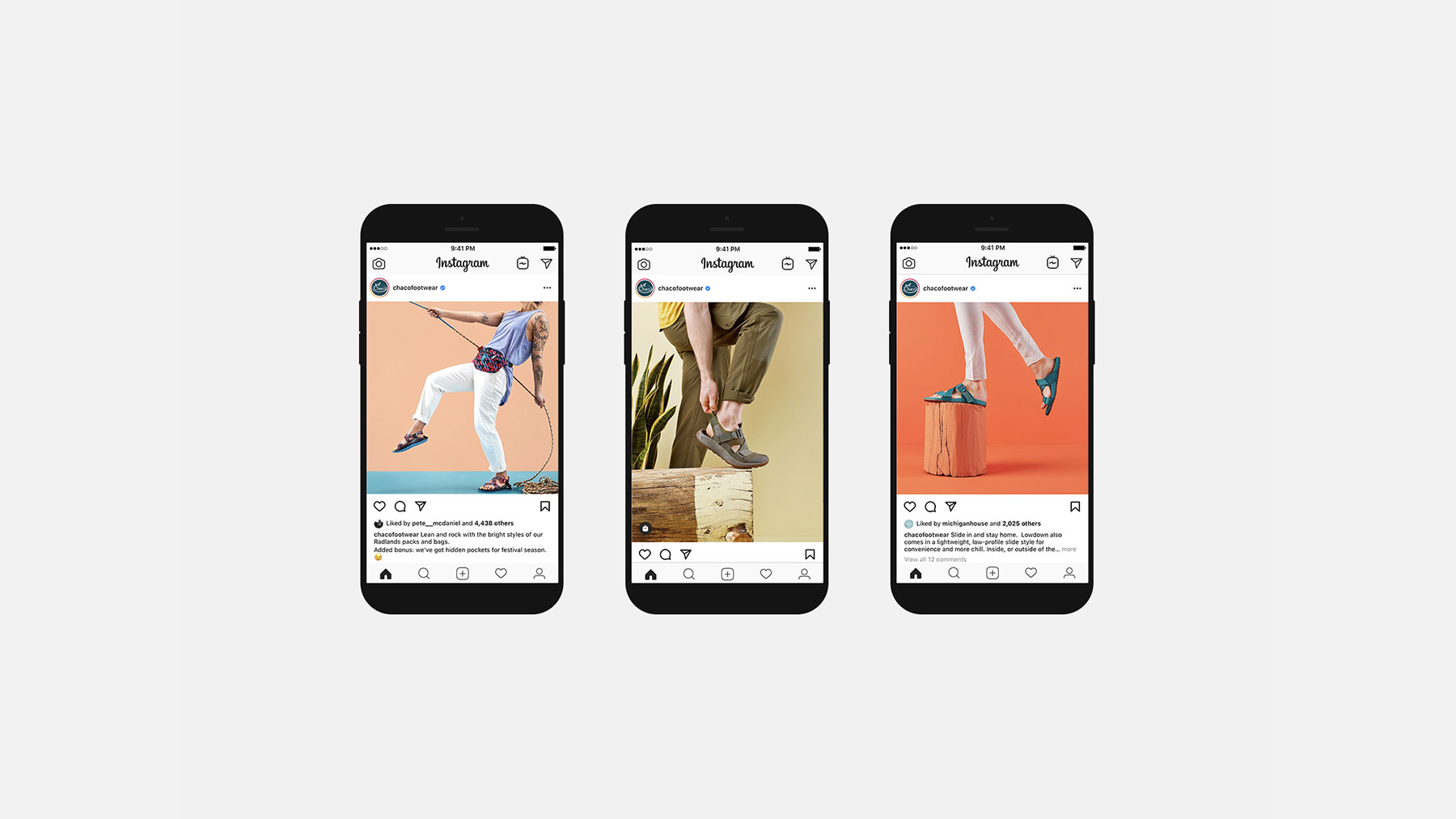 Credits—
Agency: AUXILIARY, Inc.
Role(s): Concept Development, Art Direction, Design
Photography: Dean Van Dis, Pete McDaniel
Styling: Grace Kelly


Nike N7
(2017)
Art and creative direction for Nike's Spring/Summer '17 N7 Collection.
Nike's N7 Fund benefits and celebrates Native American and Aboriginal communities. Every year, Nike and N7 release a collection based on the heritage of their athletes.
For their Spring '17 capsule collection, Nike created a product story around NHL athlete Jordan Nolan (
Ojibwe
) and Olympic Gymnast Ashton Locklear (
Lumbee
). Based on the product story, our team developed the identity and visual language for the collection's marketing campaign.
︎︎︎ YouTuber Jacques Slade
unboxed the seeding kit
.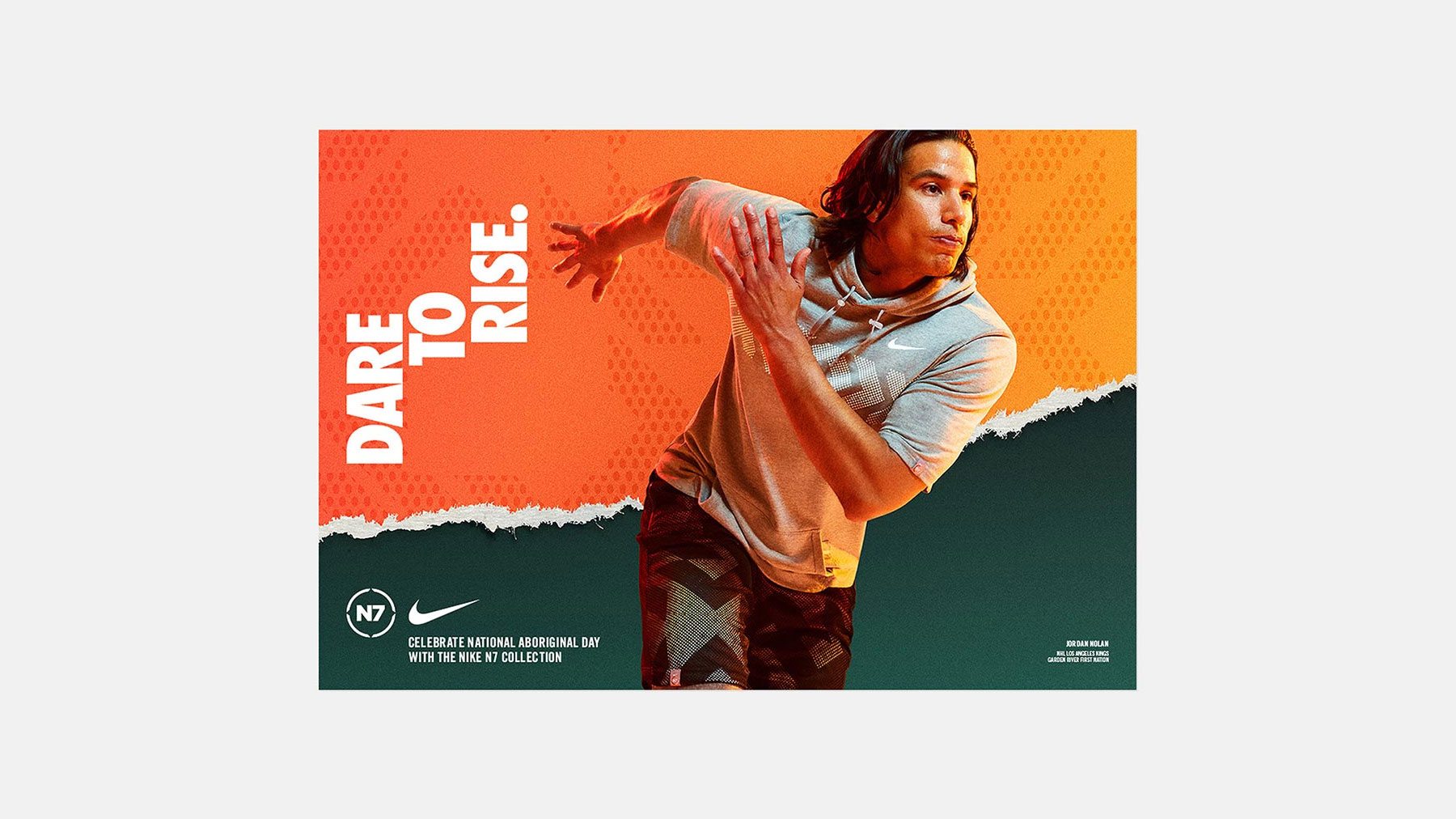 Credits—
Agency: HERENOW Creative
Role(s): Art Direction, Creative Direction, Design
Athlete Photography: Josh Manore, Wonbin Kim


REVOKE
(2017) Art direction, content development and design for REVOKE, a zine that explored the relationship between art and music.

REVOKE was a self-commissioned one-of-one zine featuring interviews with—and artwork from—artists and musicians whose work marries audio and visual expression.

Featuring contributions from Nick Steinhardt (Touché Amoré), Matt Maust (Cold War Kids), Chris Fox, Austin Kihn (Mind Over Matter) and others; the book looks at process, inspiration, influence, and artists' thoughts on the relationship between the two mediums.