Religion Studio
(2020) Brand development, art direction and design for the launch of Religion Studio–a brand loyalty studio based in New York.

Religion approached me ahead of their launch to help clarify and visualize the studio's overarching brand. I worked in close collaboration with the studio's founder to identify key connections within their existing narrative and develop a brand aesthetic.

As a creative entity with a myriad of services and offerings, it was important to create a flexibile brand–driven more by narrative and ethos than a strict visual language. With a logo system already in place, it was my role to bring the spirit of the brand to life through visual vernacular and design systems.

Nike N7
(2017)
Art and creative direction for Nike's Spring/Summer '17 N7 Collection.
Nike's N7 Fund benefits and celebrates Native American and Aboriginal communities. Every year, Nike and N7 release a collection based on the heritage of their athletes.
For their Spring '17 capsule collection, Nike created a product story around NHL athlete Jordan Nolan (
Ojibwe
) and Olympic Gymnast Ashton Locklear (
Lumbee
). Based on the product story, our team developed the identity and visual language for the collection's marketing campaign.
︎︎︎ YouTuber Jacques Slade
unboxed the seeding kit
.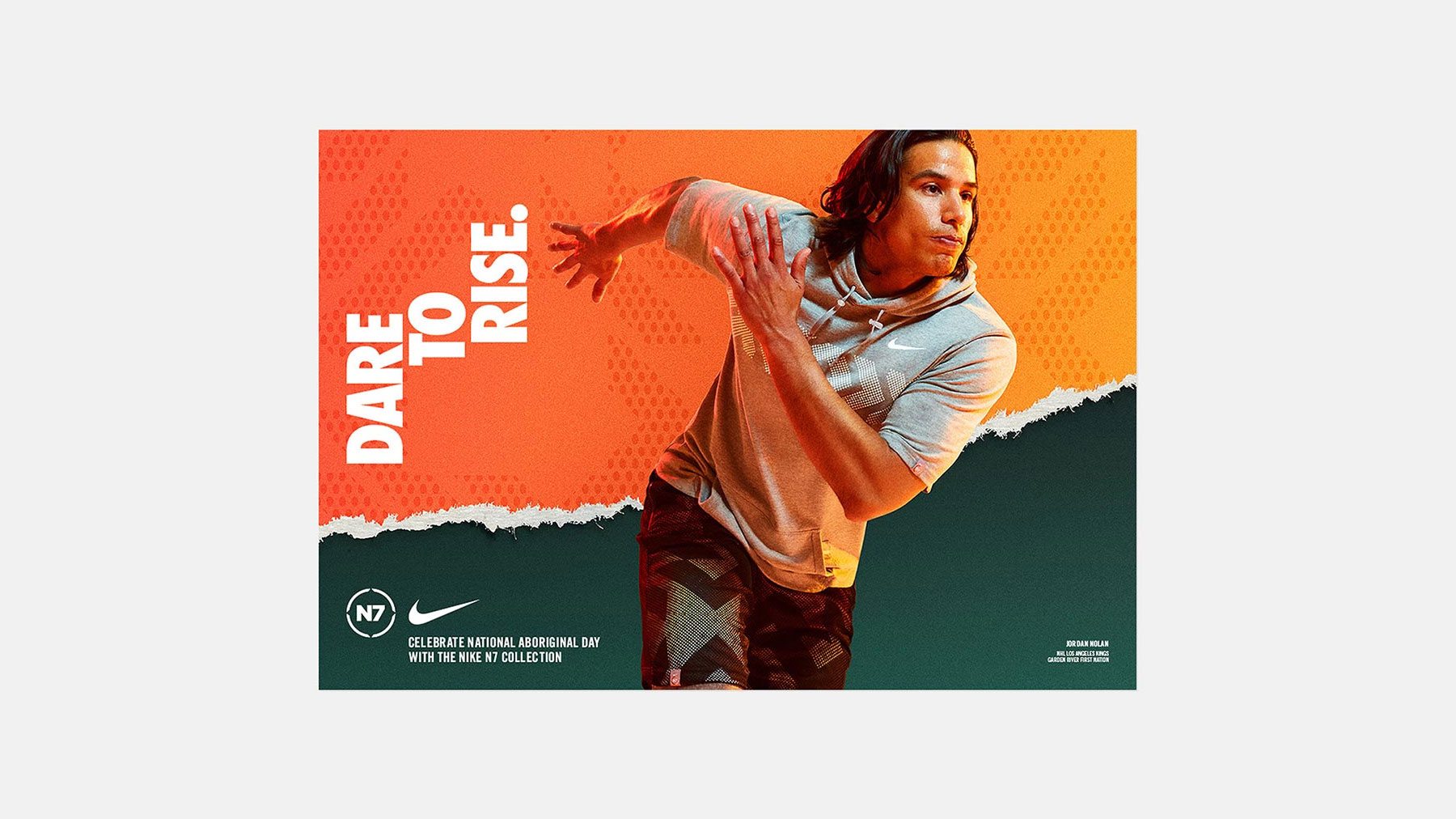 Credits—
Agency: HERENOW Creative
Role(s): Art Direction, Creative Direction, Design
Athlete Photography: Josh Manore, Wonbin Kim